Views from Finovate Fall: MX
While not before time Open Banking is becoming an issue widely discussed in the financial advice community. For many years services of this type were previously referred to as Personal Financial Management. In my experience MX are the global leader delivering exceptional results in this area, both for user interfaces and, most importantly, long term adoption.
In less than a decade the company has grown to support some 30,000,000 users of financial aggregation service for more than 2,000 financial institutions in the US and Canada who use MX's platform to deliver delightful experiences. They also have an unparalleled track record of winning no fewer than six previous  Finovate "Best in Show" awards.
Usually when you see MX at Finovate you expect to see stunning examples of brilliant user interfaces and customer innovation. This time the company took a very different approach with co-founder and CTO Brandon Dewitt talking about the firm's singular mission, which is "empowering the world to be financially strong with finances as it should be" to help people have "the ability to not have financial pain because of decisions they take for the lifestyle they live".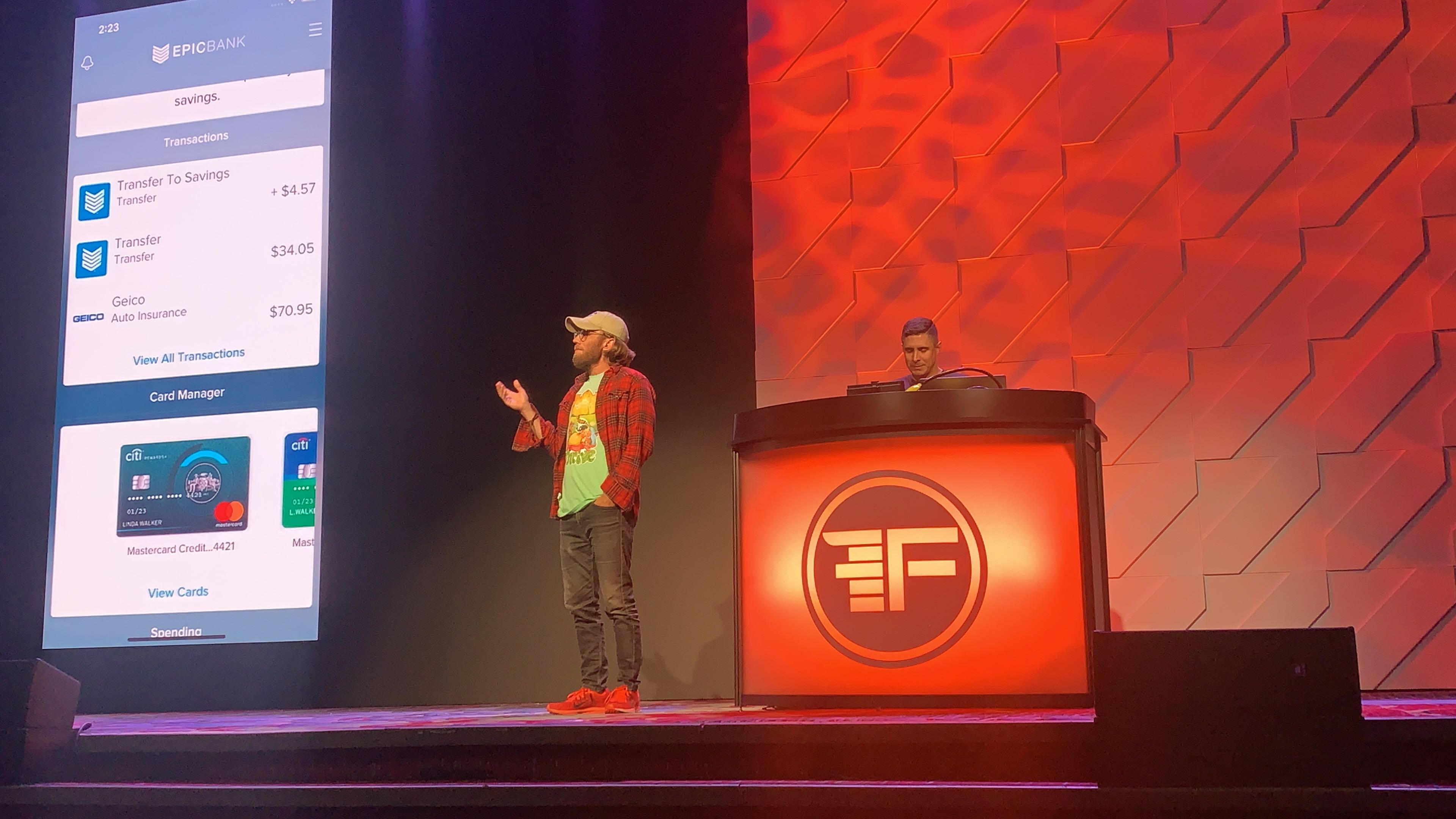 Explaining that having started as a data and budgeting company, Dewitt highlighted that their real direction is now automated finance. He stressed that data and budgeting tools, are essential so people can really trust and verify what they're doing. Specifically he announced a new product called Pulse and talked about an ecosystem they are releasing, MX Enabled.
Pulse is described as a news feed that allows a glimpse of an individual's financial life and how it is is performing. It will help individuals monitor spending limits and overspending on budgets, allowing them to identify unnecessary spending such as duplicated subscriptions and the ability to monitor promotional deals in order to know when to revisit suppliers such as mobile phone providers and cable television at the optimal point to renegotiate the deal as soon as any lock in period expires.
To highlight the power of data in other areas and why MX believe data is the future of what we think is finance, Dewitt told a very personal story of his journey with cancer.  Three and a half years ago, he was diagnosed with Stage 4 metastatic cancer in his lungs and throughout the rest of his body.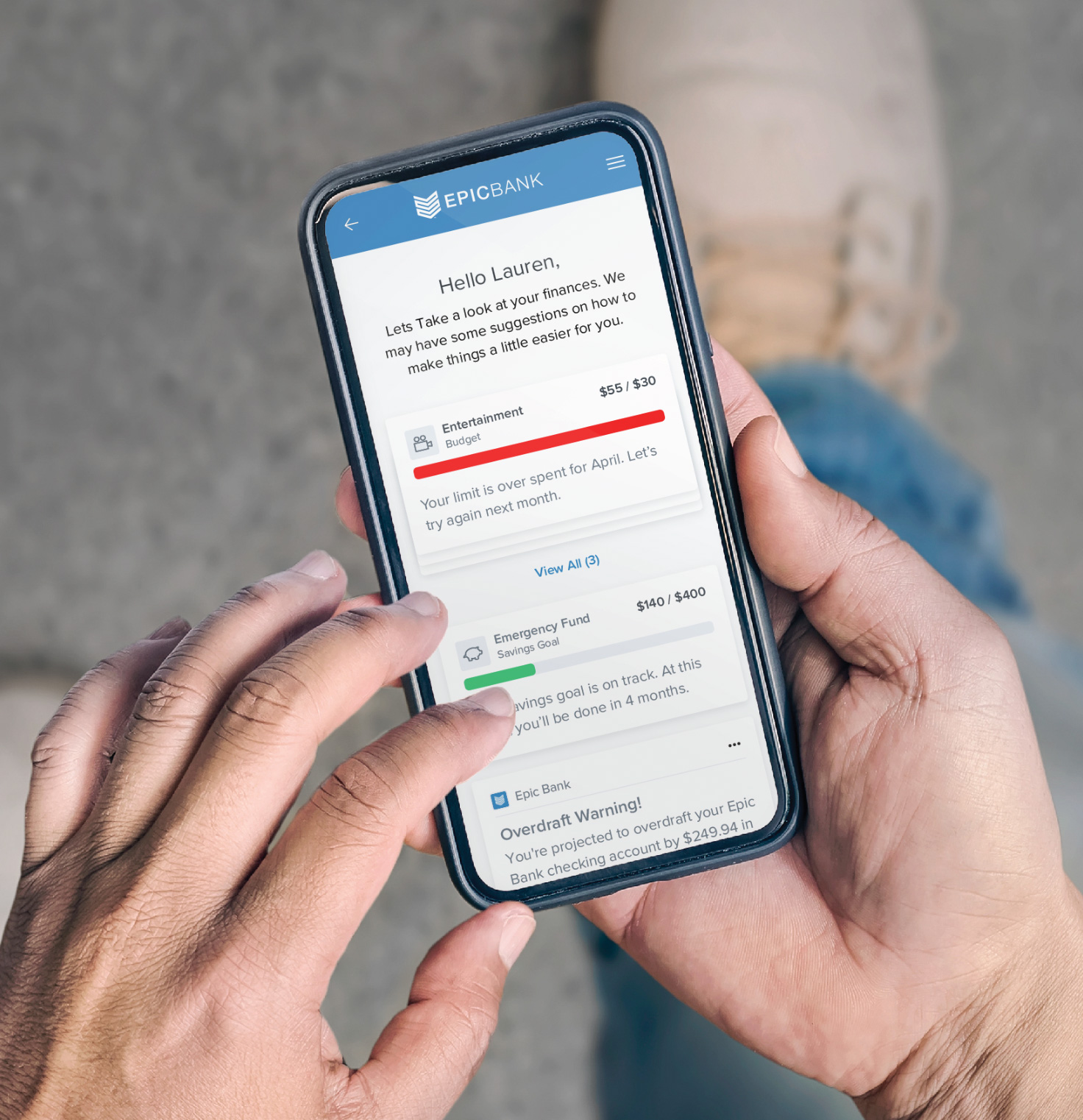 A decade earlier researchers, scientists, universities and pharmaceutical companies decided to come together in a unified data platform to bring genetic mutation of tumours, cancer patients and other profiles together to collaborate and distributed the innovation and experimentation.
That yielded the chemotherapy and the immunotherapy that he takes today. After an initial prognosis of ninety days survival three and a half years later Dewitt's presence on stage demonstrated the power of sharing data.
MX are effectively seeking to build a similar ecosystem to bring together vast amounts of financial data from a diverse range of sources to enable vastly improved consumer insights into their personal finances.
A key component of the process is a form of MX App Store where institutions will be able to engage with pre-vetted fintech businesses having undergone rigorous testing and due diligence from MX. Conversely MX can open up access for fintech to a vast range of institutions with whom they could never reasonably expect to integrate bilaterally and for a fraction of the cost. Essentially this creates a safe place where the counter-parties can come together and collaborate to deliver far greater capability to consumers and ways all parties can leverage at scale.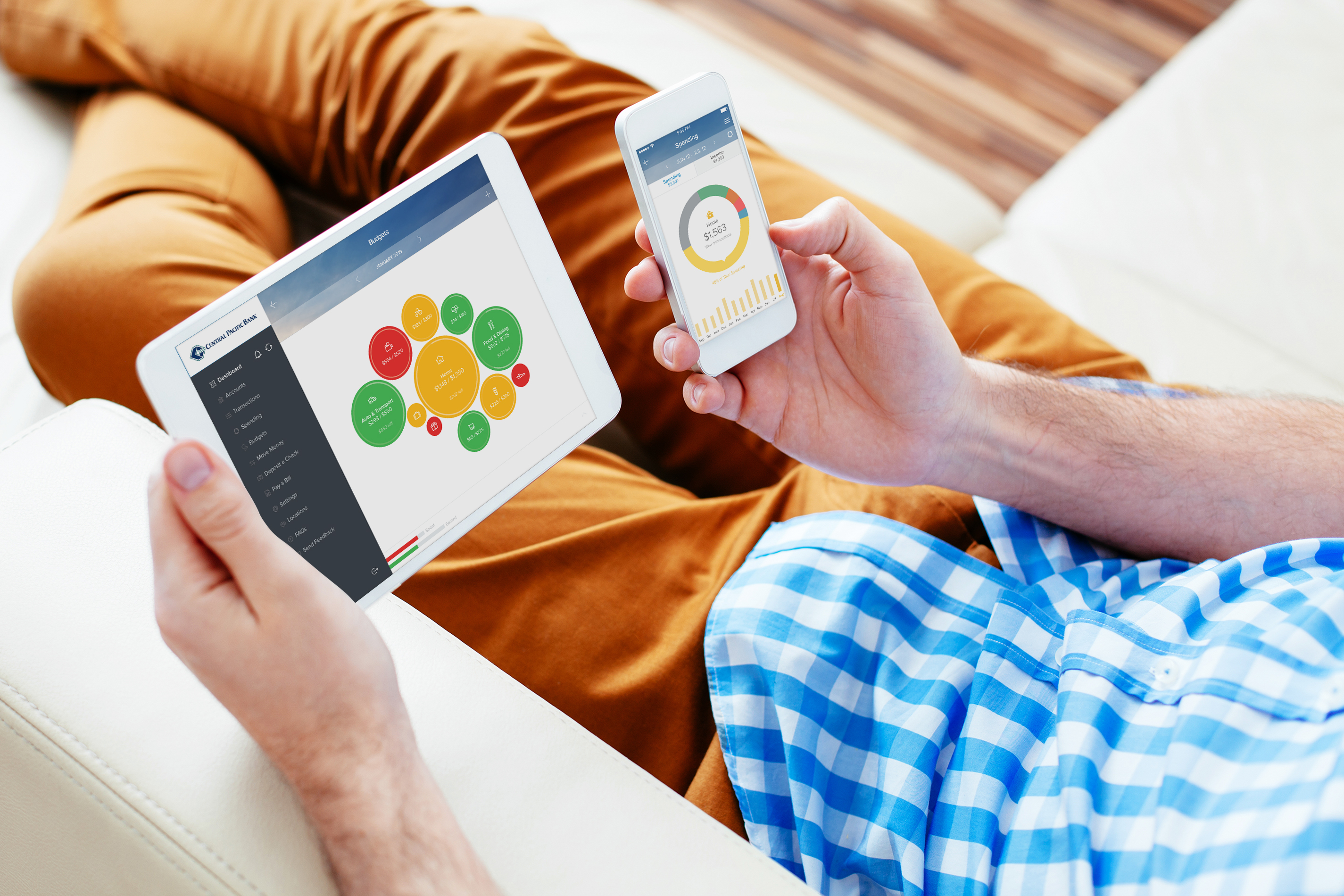 The prospect of bringing these all together using the outstanding customer experience and user interfaces that MX excel at should make for a compelling proposition.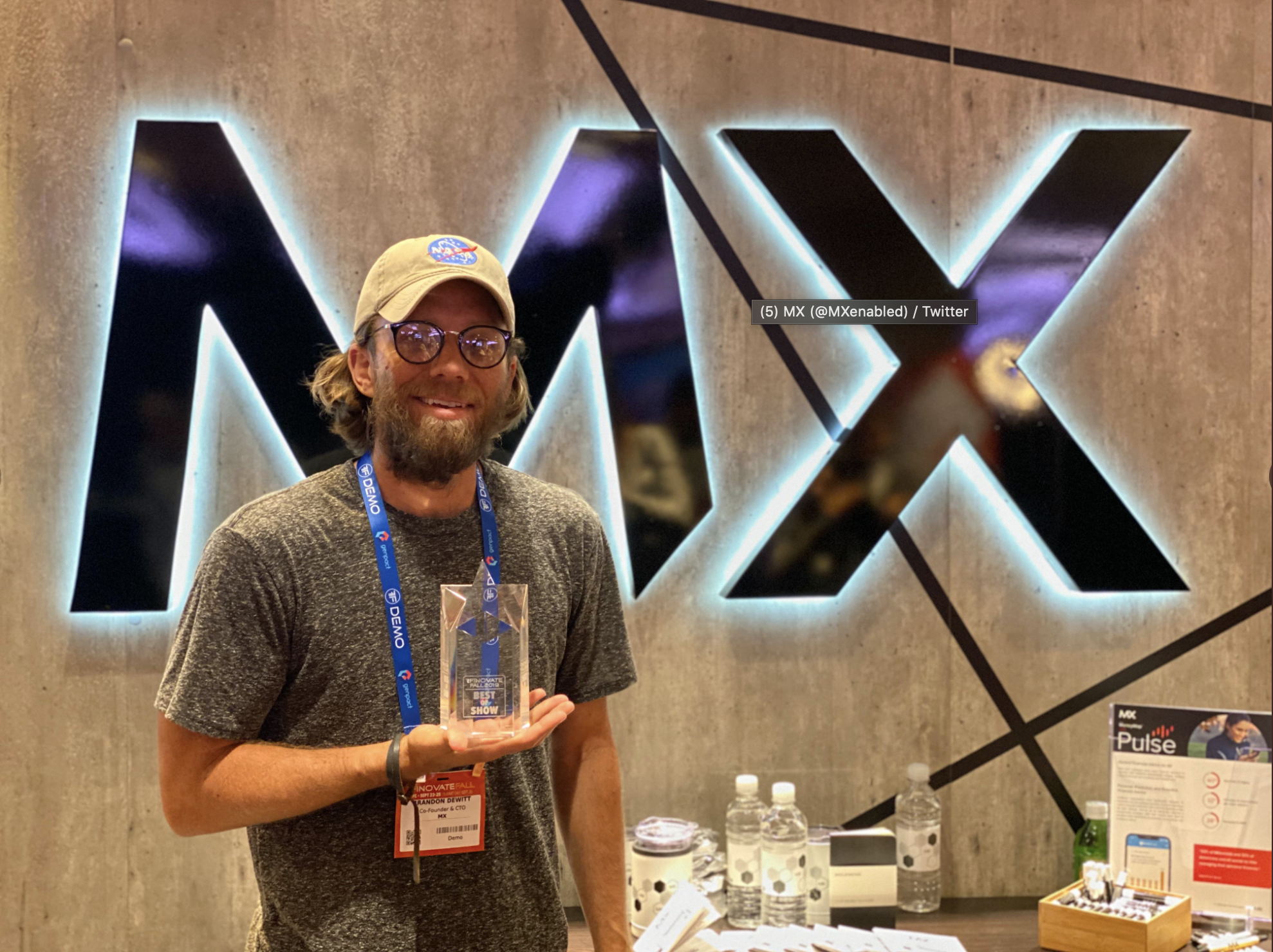 Unsurprisingly MX walked away with one of the prestigious "Best in Show" awards at Finovate Fall 19.
Links to MX Finovate "Best of Show" Demos: