iPipeline to Roper
A smart investment in an exceptional team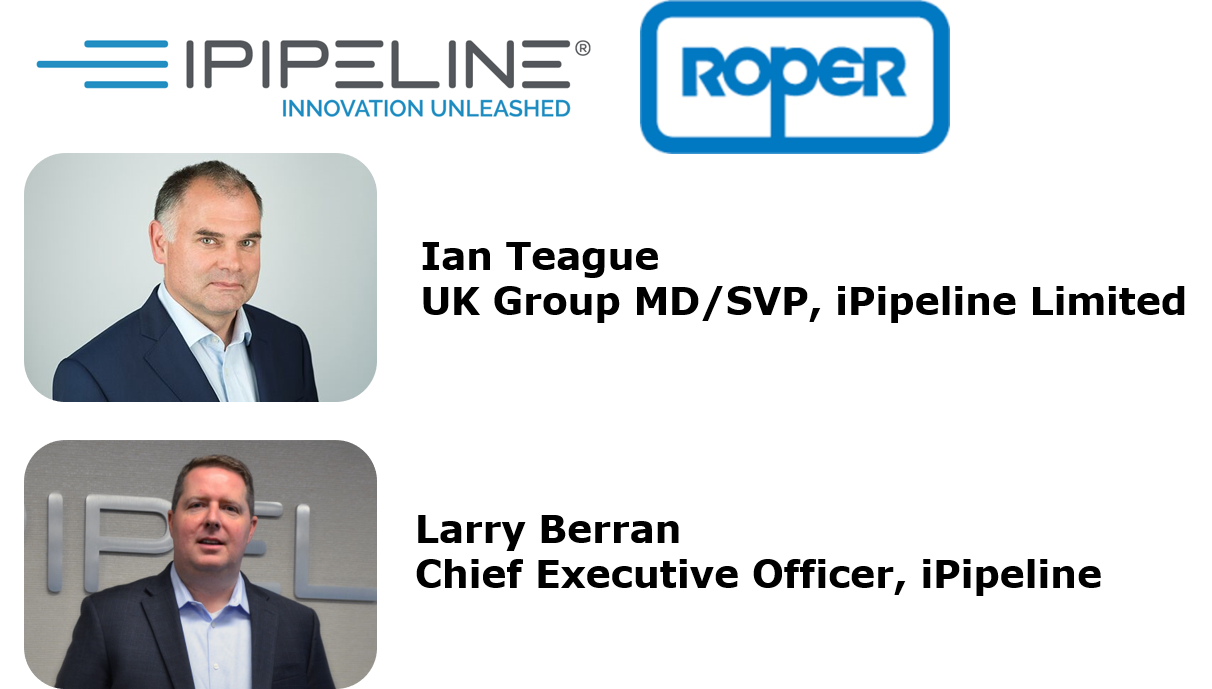 The iPipeline deal is really business as usual since it appears Roper will allow the current management team to keep growing the business. This allows former CEO Tim Wallace to step back to an advisory role.  Wallace has done a great job of stewarding iPipeline from a life insurance quote provider to a far broader based financial technology group, capable of supporting end to end transactions in Life and Annuity businesses through a series of excellent acquisitions. Unlike many of their peers iPipeline have not been afraid to acquire internationally not least the AssureWeb and TCP Systems UK businesses, the latter having just announced some significant deals with US carriers. Earlier this year they also acquired Canadian SaaS provider Bluesun who play a role in 70% of life insurance product originated in the independent channel in the country. 
Wallace's mantle is adopted by Larry Berran who has been with the company since 2002 so very much a transfer to a safe pair of hands. 
New ownership who will let the successful team continue to manage the business, plus an in-house transfer of leadership are both signs of a stable team which when the business has achieved so much in recent years is good news for customers. Equally the international acquisitions selling into the US and the obvious opportunity to extend a successful product set to support other jurisdictions should be good news for everyone, except possibly iPipeline's competitors.